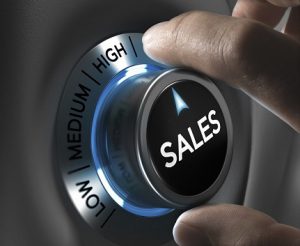 By Suzanne Burgess
In sales, if you can't focus, your thoughts and actions are scattered all over the place, as are your sales efforts. Professional salespeople are focused. They are planners. They prioritise. If you find that you suffer from a lack of focus, then change the way you approach your daily tasks – get back to basics and master the skill of planning and prioritising. If you don't have a documented sales pipeline, that's the first problem that needs to be addressed because if you don't know what opportunities you have, you'll never know which ones you need to focus on.
Sales Focus is not hocus-pocus. It's a quality that all sales achievers possess.
Lack of focus often leads to mediocre sales results. If your sales team doesn't know what to focus on, chances are you are getting a mixed bag of results. Chopping and changing direction at the last minute does not help, so as a sales team leader, one needs to set the direction and stay the course. It doesn't help to ask the team to focus on one type of product line one week and then change your mind and ask them to focus on something else a few days later.
Salespeople need clear direction and instructions on what to focus on in the short term. Use this as a discussion point at your next sales meeting to make sure everyone understands your company's laser-beam sales focus.