Akzo Nobel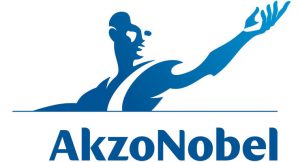 "Maximizer Enterprise is a great tool. We wouldn't be without it."
– Tommy Johansson, IT manager infrastructure and office automation, Akzo Nobel
Company Information
Industry: Petro-Chemical
Location: Netherlands (& other European countries)
Product: Maximizer Enterprise 8
Akzo Nobel Salt is a business unit within the Chemicals division of Akzo Nobel. As its name suggests, the company – whose headquarters are in the Netherlands – produces salt for the food industry; for the chemicals industry (for electrolysis); and for the road haulage, maintenance and distribution sectors (road salt). Akzo Nobel Salt is a European concern, with production sites in the Netherlands and Denmark, while sales and distribution offices are also dotted around the Nordic and Baltic territories, plus Germany, the Netherlands, Belgium and France.
Over-complicated
In 2002 the company, in need of a CRM system to manage its customer contacts, implemented SAP database technology. However, while continuing with the SAP database, the Benelux offices decided to shop around for new CRM technology. "The issue with the SAP CRM module was the sheer scope," explains Tommy Johansson, IT manager infrastructure and office automation at the group's Gothenburg, Sweden and Mariager, Denmark offices. "It offered much more in the way of functionality than we actually needed, making things quite complicated." And so, starting with the Benelux offices, closely followed by the Nordic divisions, the company implemented Maximizer (it is currently using Maximizer Enterprise 8 CRM SQL).
Keeping it Simple
"The decision to implement Maximizer was based on various considerations," says Tommy. "We loved the simplicity of the system and the fact that it interfaces so well with other technologies. It integrates well with all the Microsoft tools and (speaking from a technical point of view) it interfaces really well with our back-end system. Our master database is still the SAP and it is really easy to import the SAP data into Maximizer."
"And, importantly, the sales guys find it incredibly user-friendly. They literally had just two days of training and they were off. People are using it, which is always a good sign, and there have been very few questions and no kind of fear or resistance, which you invariably find on introduction of a new IT system."
Baby Steps
Currently, the company is extensively utilising the Maximizer's Address Book functionality, which is being used by account managers, customer service personnel and sales staff across Benelux and the Nordic and Baltic regions, each of which hold approximately 1,200 contacts in each of their databases. "That's not a massive amount of contacts but it's still enough to need a decent CRM system in place," says Tommy.
Staying on top of things
Thanks to Maximizer, the company can now instantly pull up quotation documents, safety data, product information and visiting reports, as well as be alerted to actions that need taking when an order is taken at the order desk. "We really needed to be able to keep track of our customers and pull up information relating to all agreements, documentation etc. The traditional file share method is an awful way of maintaining your knowledge base and the progress has been fantastic since getting Maximizer on board. Administration is so much easier, productivity is up and while we probably need to wait another year before we can make a proper assessment (the Nordic offices only installed Maximizer in the summer of 2004) we seem to be on track in terms of [improved] profitability."
Back to the future
And while the company is limiting itself to just one module at the moment, it aims to introduce the Customer Service module later this year, in order to get a better handle on despatched orders. Helping it get to grips with this added functionality will be Maximizer's Danish partner SEAL. "SEAL have been a very good partner," says Tommy. "They are extremely committed to the technology and offer extremely high service levels. They also enjoy very good back-up from Maximizer's EMEA head office in the UK, meaning any questions or issues always get responded to promptly."
Final Verdict
"Maximizer Enterprise is a great tool. We wouldn't be without it."