In-House Management growing the business with Maximizer Enterprise CRM.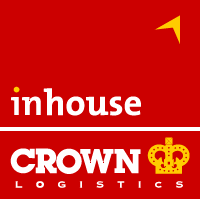 Company Information
Industry: Logistics
Location: South Africa
Product: Maximizer Enterprise 9
Users: 50
South African logistics company In-House Management relies on Maximizer Enterprise as a platform for its customer relationship management environment, having benefited greatly from the scalability of the product, which has grown along with the organisation.
Maximized Logistics
Customer relationship management (CRM) is more than just a technology acquisition; it is a methodology that must touch people and processes in order to be effective. Furthermore, a CRM solution has to be customisable to meet business needs and scalable in order to accommodate growth. In-House Management is a great example of how a company can dramatically grow from a small shipping service provider to a logistics super-provider and prove that technology should be an integral part of its success. A core component of this has been its use of Maximizer Enterprise CRM solution, which enables essential information management and sharing for the company.
In-House Management started off with three employees and over its eight years of operation has grown to a staff compliment of 40 individuals. Shipping goods from South Africa to 45 countries and working closely with companies to re-engineer their supply chains into new and improved processes, while being able to act as a fourth-party logistics partner, as well as being able to manage third-party providers that customers may prefer to use; is what differentiates In-House Management in the South African market.
A Long Relationship
"In-House Management was introduced to Maximizer Enterprise some seven years ago by local Maximizer business partner Camsoft Solutions," recalls Radiyya Ellemdeen, IS Administrator for the company. "Before that the business relied on spreadsheets to manage its CRM but everything changed when we received a trial version of Maximizer for the first time. This was implemented in our environment, customised for our needs and immediately became a core part of the business."
"The product worked so well with the company that it has been used ever since", added Ellemdeen. Over the last two years, In-House Management has upgraded it's implementation even further with Maximizer Enterprise CRM, which included doubling the number of licenses used. "The company has grown substantially over the last few years and this included tripling the number of staff members," she explains. "Maximizer has grown with the company and is now used more extensively than ever before."
Adapted to Logistics
One of the most important features of Maximizer Enterprise for In-House Management has been the product's adaptability that allows for easy customisation. "Camsoft Solutions completed the portal integration and together with Maximizer Software customised the In-House Maximizer Enterprise installation to meet the company's specific needs, onto which In-House then added further customisation of their own," says Ellemdeen. "Customisations handled by In-House Management using their own skills were done following easy, straight-forward steps. The view we use is highly customisable layout and our portal includes a track and trace system for shipments, which runs off of the Maximizer system", adds Ellemdeen.
"Our use of Maximizer CRM is unique", states Ellemdeen. "Since our Finance Director Charl du Toit first adopted the solution he and the Operations Director Penny Beckett have worked on refining the product as the business has grown. Having a flexible solution that enables us to have more ways to work the way we want, was exactly what we needed." This includes integrating Maximizer with Crystal Reports; a reporting tool kit. The data is captured in Maximizer CRM and provided to this application, which rapidly generates reports. This has enabled significant time savings for In-House Management.
"The power of Maximizer Enterprise in enabling information management and sharing is amazing," Ellemdeen enthuses. "The speed at which information can be accessed from the system is another real value-add and offers huge time savings."
Refreshed Deployment
In-House Management used the opportunity presented by upgrading Maximizer Enterprise to refresh its implementation, switching databases and refining the use of the product with the organisation. "Our old database was forty gigabytes in size and we decided to start from fresh with a new installation of Microsoft SQL Server," says Ellemdeen. "The only data brought over from the old database was contact information, however, without the further data relating to opportunities. This afforded us a fresh start with the product but with the inclusion of vital contact information built up over the years."
Maximizer Enterprise is used by In-House to manage customer engagements from the opportunity stage, through to relationship establishment and throughout the entire shipping process, from start to delivery.
Part of the Team
In-house Management sees Maximizer Enterprise CRM as a vital tool and key to the success experienced by the company. "Maximizer Enterprise is our main business system. We store all of our information and even communications using it and the package is comprehensive enough to accommodate every bit of information relating to a shipment," Ellemdeen explains. "The application has saved us so much time and also allows us to quickly reference past engagements to resolve customer queries or analyse our business," she adds.
The versatility of the Maximizer solution says Ellemdeen, has provided In-House management with an out-of-the-box solution that was quickly and easily turned into a vital, line-of-business tool that was customised for, and continues to grow with the company. "I can honestly say that without Maximizer we wouldn't be where we are today in terms of growth and systems," she concludes.
The implementation of Maximizer Enterprise at In-House Management has illustrated the ability of the solution to mould to customer's business environments and then grow along with the business. By using CRM effectively and in-line with business goals, In-House Management has differentiated itself in the shipping industry and provides enhanced service to its many customers and clients.