Minus 40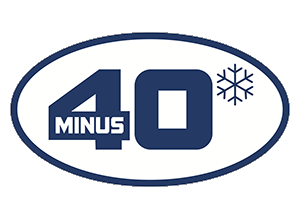 "Maximizer CRM 12 has had a significant beneficial impact on lead generation and management. It also provides a very simple way of staying in touch with all our customers, and delivering first class customer service, which is very important to Minus 40. Mobile access through smartphones and laptops has been invaluable – and Camsoft Solutions alongside Maximizer Software, has been an instrumental catalyst in the growth of our business."
– Steve Davison, Managing Director, Minus 40
Company Information
Industry: Refrigeration
Location: South Africa
Product: Maximizer Version 12 Group
Users: 9

Key Benefits
• Remote access to Maximizer database over the web, as well as office hub in Johannesburg
• Simple and user friendly
• Dramatically improved customer contact
• Improved reporting to sales teams
About Minus 40
Founded in 1975 in South Africa, Minus 40 is a leading provider of refrigeration solutions. The company has offices in Cape Town and Johannesburg, with a network reaching across the African continent, as far as Namibia, Uganda, Tanzania and Nigeria. Minus 40's unique cold-saving technology has had an enormous beneficial impact on homes and businesses across the continent, particularly in rural areas where access to electricity is intermittent. Since managing director Steve Davison bought the company in 1990, it has grown steadily and now provides refrigeration units for many purposes, including vaccine storage, mortuaries, ice making machines and off-road transport.
The Challenge
The partnership with Maximizer began with the implementation of Maximizer CRM 5, following Steve Davison's takeover. The system served Minus 40 well, but the company wanted to bring the software up-to-date in order to benefit from the significant enhancements that had been incorporated over the years. In particular, Minus 40 needed to provide its field sales and service personnel with direct access to the central CRM system, whether in the office, on the road, or at a customer site.
Why Maximizer CRM
"Before Maximizer, we had relied on a freeware system, which was complex and difficult to use. Also, what started out as free software became increasingly expensive as we looked to implement additional modules. Our subsequent experience of Maximizer showed it was a quality product and having used the software for the past 19 years, we were confident it would deliver a significant return on investment," Steve Davison says.
Listening to Minus 40's desire to continue to benefit from the inexpensive and user-friendly software available from Maximizer, Camsoft Solutions (a Certified Solutions Provider based in Cape Town recommended Minus 40 upgrade to the new, cutting edge Maximizer CRM 12, Group Edition. "Due to our existing relationship, we were very comfortable with Maximizer as the software provider and Camsoft Solutions as our advisory and implementation partner. Maximizer's strength in mobile access was also a major factor, so moving to Maximizer CRM 12 – which we did in 2011 – made perfect sense," Steve Davison Steve Davison adds.
The Implementation
Working closely with the Minus 40 team, Camsoft Solutions carried out a detailed review of the way that Minus 40 wanted to implement the new version and ensured a smooth transition to CRM 12. Once deployed, the positive effect the upgrade had on the company's ability to manage customer relations and service was immediate. Steve Davison says he would have to employ a fu ll time sales administrator to provide the real-time information which his sales force can now access at the touch of a button from Maximizer – and the resulting cost savings are huge.
Maximizer on the go
Given Minus 40's geographical spread across Africa, onthe- move access to Maximizer CRM 12 is essential. Sales representatives who need to travel and visit customer sites now link to the CRM system via the web, while the office in Johannesburg works directly on the central database, using Max Exchange.
"Being able to access Maximizer anytime and anywhere, together with its intuitive way of working, means that all our people are very comfortable using it," he continues. "This is important in making sure that valuable information, especially customer history, and details of interactions and contacts are current. We don't have to wait until people are back from site to update the system.
"Another plus point is that the concise format of Maximizer helps us to establish a degree of discipline when it comes to populating the knowledge base and ensuring the information we hold is correct. The software provides us with a very simple way of staying in touch with all our customers and helps us deliver first class customer service, which is very important to Minus 40."
Increasing sales and ROI
Implementing Maximizer CRM 12 has had a significant impact on enhancing Minus 40's ability to generate and manage leads and maintain prosperous relationships with customers. Centrally stored information facilitates the movement of data whereby account details can be called up at the click of a button, queries can be dealt with instantly and leads followed up without fail.
"Since our regional representatives have been able to access Maximizer on the go, we have seen a big improvement in the quality of customer contact. Storing the information centrally means that customer details are not confined just to the sales people. Sales teams can update accounts remotely, so new information is instantly accessible to everyone in our Johannesburg and Cape Town offices. Likewise, when on the road, my sales team can access information recorded by the offices and respond instantly to an issue or opportunity. The quick resolution of issues ensures satisfied and loyal customers, while maximizing new business opportunities helps keep the company profitable," Steve Davison adds.
Looking Forward
Maximizer Software, Camsoft Solutions and Minus 40 have been working together prosperously for many years and have enjoyed a beneficial relationship. Future plans include using Maximizer software to manage a supplier database for ISO 9001 by tracking supplier performances. Minus 40 also wants to make further use of the opportunity and case management modules to smooth order input, as well as monitoring repairs and guarantees, projects they are working on with the valued assistance of Camsoft.
"Maximizer is helping us bring our products and high-quality after sales services to more and more people. And instant reporting through multi-platform access has really helped us to demonstrate our commitment to becoming a trusted partner with our customers, rather than just being seen as a provider of products," Steve Davison concludes.
"At the moment, we are only using about a third of what Maximizer has to offer and we are keen to further explore the software's capabilities. We are excited about the future improvements Maximizer will bring to the business and the potential additional revenue they will help generate. Our state-of-the-art refrigeration technology has made a huge difference to hundreds of homes and businesses across Africa – and Camsoft Solutions, alongside Maximizer Software, has been an invaluable catalyst in the growth of our business."