Sport360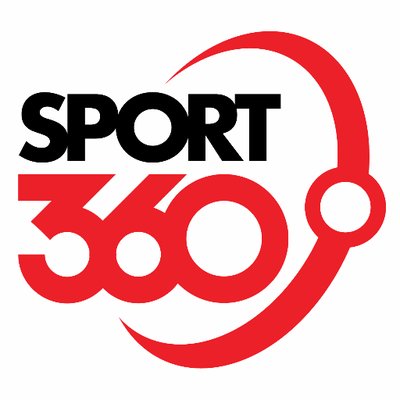 "Maximizer CRM has already reduced our administrative workload, increased the visibility and availability of accurate information and enabled me to focus on growing the business. We are fairly recent converts to Maximizer CRM but already we wonder how we ever managed without it"
– John Jose, Circulations director, Sport360
Company Information
Industry: Printing/Publishing
Location: United Arab Emirates
Product: Maximizer CRM 11
Users: 5

Key Benefits
• Daily reports for required print runs and delivery schedules
• Increased customer satisfaction and reduced print costs
• Increased repeat business, thanks to comprehensive and accurate data
• Time and effort savings, thanks to administration process automation
GNet conducted a detailed consultation with Sport360 to discover its current challenges, and what benefits it wanted to gain from the use of a CRM system. With a full picture of Sport360's requirements now complete, GNet began to implement Maximizer CRM to boost Sport360's sales performance and develop new and existing customer relationships
Maximizer in action
Immediately after go live there was a marked difference in the circulation team's working day, as Maximizer CRM revolutionised Sport360's reporting process. Reports showing required print runs and delivery schedules which used to take two hours per day to create are now available at the touch of a button. Maximizer's solution holds all subscriber records in one place along with the bulk and deliveries information, so reports for the printers and distributors can now be printed or emailed each day in seconds. These vital daily reports tell the printers how many copies to print and the distributors where to deliver the finished copies. Thanks to Maximizer CRM the reports are now error free and automated, greatly increasing efficiency. This not only controls print costs by ensuring that only the required number of copies is produced, but also helps to guarantee that customers have their copy delivered correctly, thereby increasing customer satisfaction.
Maximizer CRM even allows Sport360 to specify certain delivery days for specific customers ahead of time. If a customer wants Sport360 on Monday, Wednesday and Thursday only, this is displayed in the system.
The customer's details are automatically omitted from Tuesday and Friday's reports ensuring that no extra copies are printed and costs are perfectly controlled.
Each day, Maximizer highlights changes in addresses or print numbers to bring them to the attention of the printers or distributors. Customer data is much more comprehensive with Maximizer because the solution does not permit gaps in customer records. Sport360 now holds complete customer information including start and end dates for each of its subscribers. This increases repeat business because when subscription renewal time comes the team has the correct information to contact the customer in the method of their choosing.
Reporting is another major strength of Maximizer CRM systems over spreadsheets. Live reports can be produced at the touch of a button to show revenue and distribution costs on a daily basis, and this provides a clear picture of income against costs per day. Reports can be easily configured to show other vital data such as total live subscriptions, cancelled subscriptions, daily revenue per subscription and total subscriptions revenue per day. "The reporting functionality has been a fantastic feature to have. We can even see whether an individual subscription came in under a certain promotion or special offer price," adds John Jose.
"We are still experimenting with what it can do but it has been tremendously useful so far. To be able to view total revenue per issue or total profit per day is extremely helpful for planning and budgeting."
Sport360 also uses Maximizer to generate monthly invoices for its bulk customers. Because the daily information on copies supplied is held in Maximizer, it is a quick and simple process to create a unique invoice for each customer showing copy rate and number of copies received. This efficiency of information and process introduces huge time and effort savings over the previous system.
The results
As a relatively new Maximizer CRM user, the Sport360 team is convinced that there is more to come as it discovers the full functionality of Maximizer CRM: "The live reports are brilliant, so to begin with we're hoping to experiment more with the information we can extract from the system," says John Jose, "and then examine how we can use this to grow and improve our business.
"Meanwhile the biggest challenge we face is probably converting the free copies we distribute into an increased number of paid subscriptions," John Jose continues. "So we're looking at specific ways in which Maximizer CRM can help us to reach our goals on this front, and clearly having all our customer contact information in one accessible place is a positive start. Thanks to Maximizer CRM we now have a much better overall view of our customers which improves retention rates but which also helps with new sales."
Maximizer Campaign Manager can be used to email targeted subscription offers or notify customers approaching the end of their terms that it's time to renew. "We're just starting to use Maximizer's email functionality which is a perfect tool for anyone in the publishing industry," says John Jose. "And automatic subscription renewal reminders take a great weight off our team, because a major strength of Maximizer CRM is that it will never let a subscription lapse without alerting us and the customer." In short, there's no room for human error or forgetfulness which can otherwise lead to lost sales.
The future
There are already plans in place to use Maximizer CRM to manage and maintain the Sport360 advertising partners which place regular advertisements in the newspaper to promote their brands. Sport360 is also considering making Maximizer CRM available to its accounts team because of the neat way in which Maximizer CRM handles invoicing.
John Jose sums up Maximizer's impact: "Maximizer CRM has already greatly reduced our administrative workload, increased the visibility and availability of accurate information and has enabled me to focus on growing the business and expanding our customer base. We are fairly recent converts to Maximizer CRM but already we wonder how we ever managed without it."